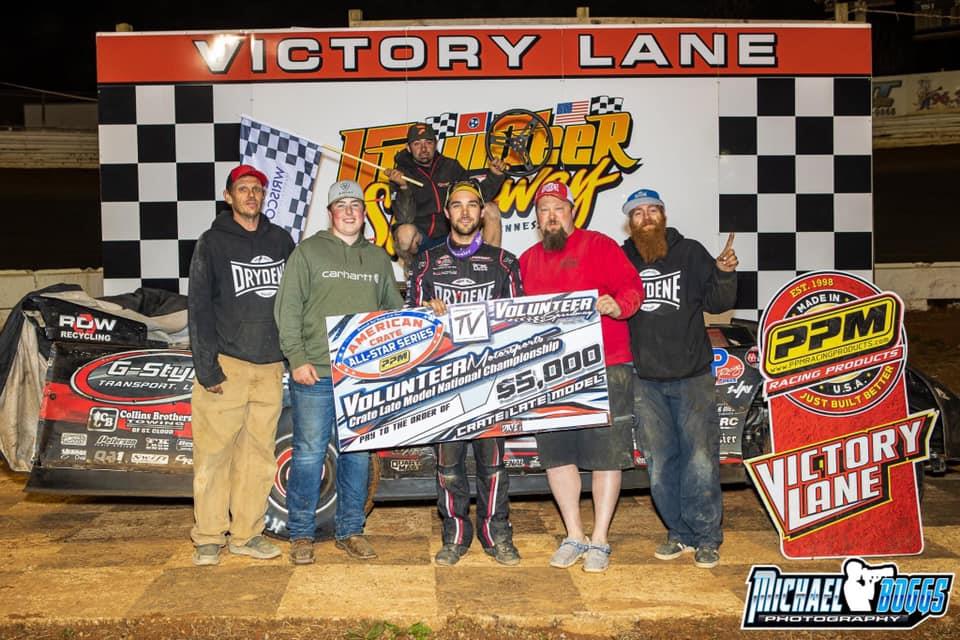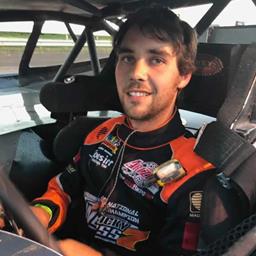 ---
Ricky Weiss grabs $5,000 ACAS victory at Bulls Gap
Ricky Weiss put an exclamation point on his 2020 season over the weekend in his Drydene Performance Products No. 7 J&C Properties/ G-Style Transport/ Eagle Race Engine Crate Late Model. (Michael Boggs Photography)
Weiss bagged $5,000 in the opening round of Volunteer Motorsports Crate Late Model National Championship at Volunteer Speedway in Bulls Gap, Tenn.
"What a great way to end the season," Weiss said. "To pick up $5,000 in just our second-ever Crate Late Model race is awesome. I think we had a car that could have swept the weekend if it hadn't been for the mechanical issues on Saturday. This has been a great year, I can't wait to see what 2021 has in store for us."
Friday night saw Ricky Weiss return to Volunteer Speedway in Bulls Gap, Tenn. for the second straight week to kick off the inaugural Crate Late Model National Championship.
Drawing a stout field of 73 American Crate All-Star Series entries for the two-day event, Weiss sat atop of the podium in time trials with a 13.300 second lap.Cruising to a 10-lap heat race victory over Tyler Arrington, Ricky locked into the second-starting position for the A-Main.
Sneaking past polesitter Zach Sise on lap 13, Weiss led the remaining distance of the 50-lapper en route to his third win of the season and a $5,000 payday. Jason Welshan, Trevor Sise, Drew Kennedy, and Aaron Guinn completed Top-5 finishers.
The following night, Ricky topped the speed charts again in time trials before capturing a heat race win. Earning the pole position for the $15,000-to-win Crate Late Model National Championship, Weiss overtook Jensen Ford for the lead on the third lap and set the pace for the next 26 circuits until Jimmy Owens tracked him down for the top spot on lap 30. Sitting in second after the lap-50 fuel stop, Ricky suffered a broken shock two laps later that sidelined him for the remainder of the evening.
For more results from this event, please visit www.CrateRacing.com.
Ricky Weiss has already begun preparations for the 2021 season where he plans to chase the World of Outlaws Late Model Series championship once again.
The 2021 tour features 55 events at 33 different venues across 16 states – beginning with the DIRTcar Sunshine Nationals at Volusia Speedway Park in Barberville, Fla. On January 14-16.
Back to News