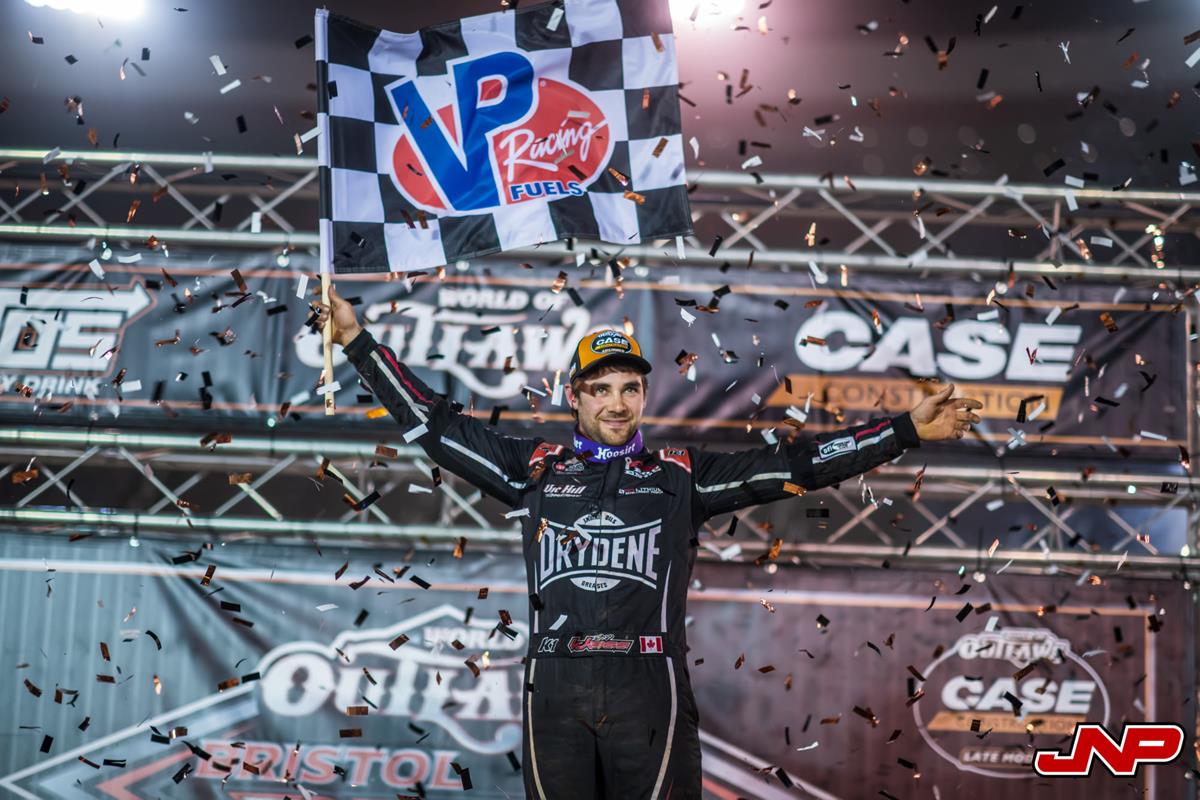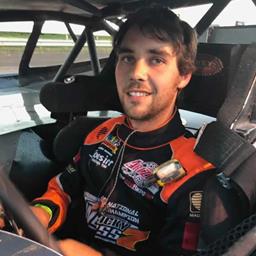 ---
Weiss bags $25,000 World of Outlaws win at Bristol
Ricky Weiss picked up his second win of the 2022 season in fine style on Saturday night at Bristol (Tenn.) Motor Speedway. The triumph was worth $25,000 behind the wheel of his Drydene Performance Products No. 7 J&C Properties / G-Style Transport/ Sniper Chassis / Vic Hill Racing Engine Super Late Model in victory lane.
The win was especially satisfying for Weiss, who has been painfully close to wins at the famed, ½-mile oval over the past two years.
""Oh, it's just awesome," said Weiss, who picked up his third World of Outlaws Late Model Series win in the process. "We were so close. We gave away a couple. I almost gave it away tonight. I could see I had a pretty good lead, then (Madden) was closing the gap."
Weiss briefly lost the lead to Madden on lap 13 but charged back around the South Carolina racer on lap 14 to retake the lead for good.
"Madden got by me there, and I was thinking, 'Oh, he must be really good,' because he started sixth," Weiss said. "He passed me on the bottom there, then he moved up half a lane and typically I would have just followed him there. I think we were able to turn a little bit more and he showed me the fast lane.
"It's so great to get this big win. I'm getting more comfortable in this car each night, and we are definitely excited about the rest of this season"
On Friday afternoon, Ricky Weiss returned to the dirt-covered Bristol Motor Speedway (Bristol, Tenn.) as the World of Outlaws Case Late Model Series drew 22 competitors for the opening round of the Bristol Bash doubleheader. Starting the night on the right foot, Weiss claimed the Slick Woody's Fast Time Award before picking up a heat race win. Pulling the fourth-starting position for the $25,000-to-win A-Main in the redraw, Ricky jumped up two spots in the 40-lapper to finish second.
He trailed Jonathan Davenport to the checkers with Kyle Bronson rounding out the podium.
After setting the fast time on Saturday for the second consecutive night, Ricky dashed to a convincing heat win, sending him into the redraw. Receiving the pole for the feature, Weiss turned back challenges from a threatening Chris Madden to secure his second win of the season and third-career World of Outlaws triumph.
He scored the $25,000 prize ahead of Jonathan Davenport, Chris Madden, Kyle Bronson, and Kyle Larson.
Full results from the weekend are available at www.WoOLMS.com .
Article Media
Back to News