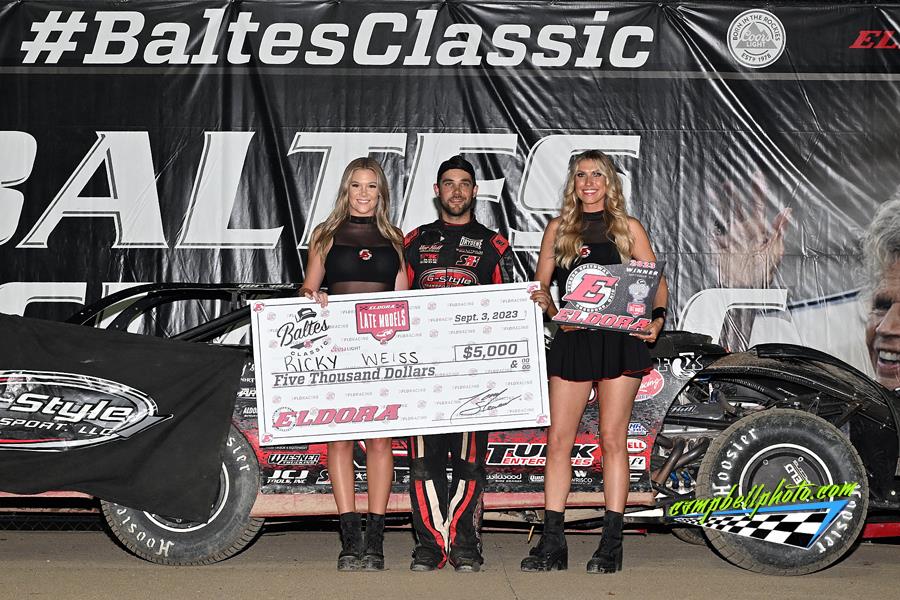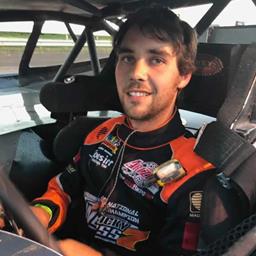 ---
Weiss soars to Baltes Classic triumph at Eldora Speedway
Ricky Weiss' last-minute decision to enter the 2023 Baltes Classic at Eldora Speedway resulted in his eighth win of the year aboard his Drydene Performance Products No. 7 G-Style Transport / Sniper Chassis / Vic Hill Racing Engine Super Late Model.
Despite leading all 30 laps, Weiss had some nervous moments while deciding where to be on the track while out front.
"This car has been real good but we just haven't had all the good finishes the past month that we should've had. This one is for my family back home. It's tough here with no (signal) sticks. I couldn't really see Shawn's (Gage) signals there," Weiss said. "I kinda figured we were pretty good. Every time the caution came out we were right into lapped traffic there. Just hats off to everybody that supports this car, and now we are excited for the World 100 week."
In preparation for the 53rd annual World 100, Ricky Weiss traveled to Eldora Speedway (Rossburg, Ohio) a week early for the 15th-running of the Baltes Classic.
With 39 Late Models in the pit area, Weiss topped the charts in his qualifying group which placed him on the front-row for the 30-lap main event. Grabbing the lead from the drop of the green flag, Ricky led flag-to-flag to secure the $5,000 payday. He topped Tripp Gerald, Logan Nickerson, Jason Jameson, and Kye Blight who completed the Top-5.
Full results from the weekend are available at www.eldoraspeedway.com.
Weiss now turns his attention to preparations for the 53rd annual World 100 at Tony Stewart's Eldora Speedway (Rossburg, Ohio) on Sept. 7-9. The weekend opens with twin $12,000-to-win programs on Thursday and Friday before seeing a $56,000-to-win finale on Saturday.
Weiss best finish in the mega event was a third in 2019.
For more information on the crown jewel weekend, please visit www.EldoraSpeedway.com.
---
Article Credit: Mike Campbell Photo
Back to News